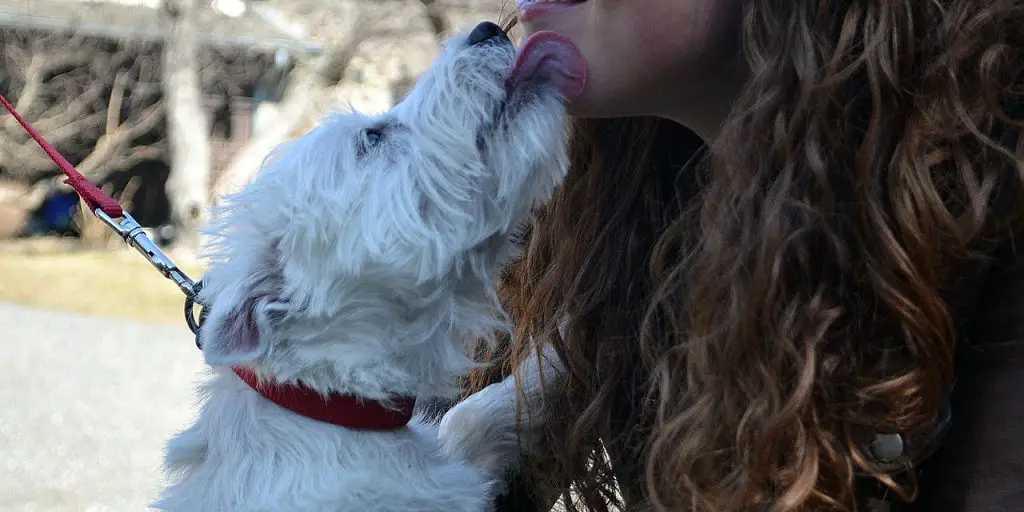 You might be surprised to find that despite their cute, cuddly appearance, Westies have strong personalities and distinct qualities. If you have been considering this pet and you have children, there are some things you need to know before adding a Westie to your family.
General Information About West Highland White Terriers
Westies have undeniably good looks, of course. The saying do not judge a book by its cover holds true with this breed because they are actually courageous and independent.
You should expect this lively pup to be extremely self-reliant. As a result, their tendency to be stuck in their ways can make training difficult initially.
These highly intelligent, faithful companions can adapt and learn, however, with energetic, consistent training sessions.
Are Westies Good with Children?
While Westies are very friendly and affectionate, they are best in a family with children who are ages eight and older. Younger children are more prone to sudden movements and shrill noises.
The Westie hunter instinct is pricked upon hearing shrill sounds or quick movements, which can cause them to bark, nip or chase the perpetrator of the sound.
Additionally, small children may chase after a Westie after it has run away. Your Westie may respond instinctually by growling, snapping or biting.
Additional Traits That Families Need to Know
Westies have an average weight of 16-20 pounds, which means you can easily transport this dog. They are headstrong; therefore, they need structure and leadership for obedience.
These lovable bundles need to be with their family. It is not good for a Westie to be neglected or ignored because these friendly dogs thrive off of quality time.
For those families with young children, be aware that your Westie may view the child as a low-ranking "pack" member. This means they will not deal with pulling or squeezing their ears/tail.
Furthermore, a Westie will not share their toys or food with a young child.
Along with barking, digging is another of their natural instincts. It is best to let these pups run free in an enclosed yard to burn some energy.
Other Things to Consider
Maybe you are looking for a member of the family who can grow up with your child, or maybe you just want a dog who will be with you all a long time.
Westies have a long lifespan of 12-16 years, so they are an excellent choice for an additional family member.
These energetic dogs are not one to lounge around on your lap. They are busy-bodies who enjoy running around and being active.
If you need one more reason to love Westies, they are light shedders. Your Westie will need regular brushing and grooming to stay beautiful.
People with mild allergies and sensitivities can typically withstand this dog, which is great for you and any allergic children eight and older.
Some possible health concerns that can afflict your Westie later in life:
Allergies
Hip Problems
Skin Problems
Hernias (Occurs when the organs push through the muscles/tissues holding them in place)
Craniomandibular Osteopathy (causes changes in the shape of the jawbone/skull)
We can conclude Westies are lovable, affectionate companions who make the best pets for families with children older than eight. They enjoy playing and moving around due to their energetic nature.
You will want to seek training to make sure your dog is well-behaved and heeds your commands. While you do have to brush these pups regularly, they do not shed much.
You can sleep easier knowing your Westie is on the lookout and will alert you to any unknown presence.