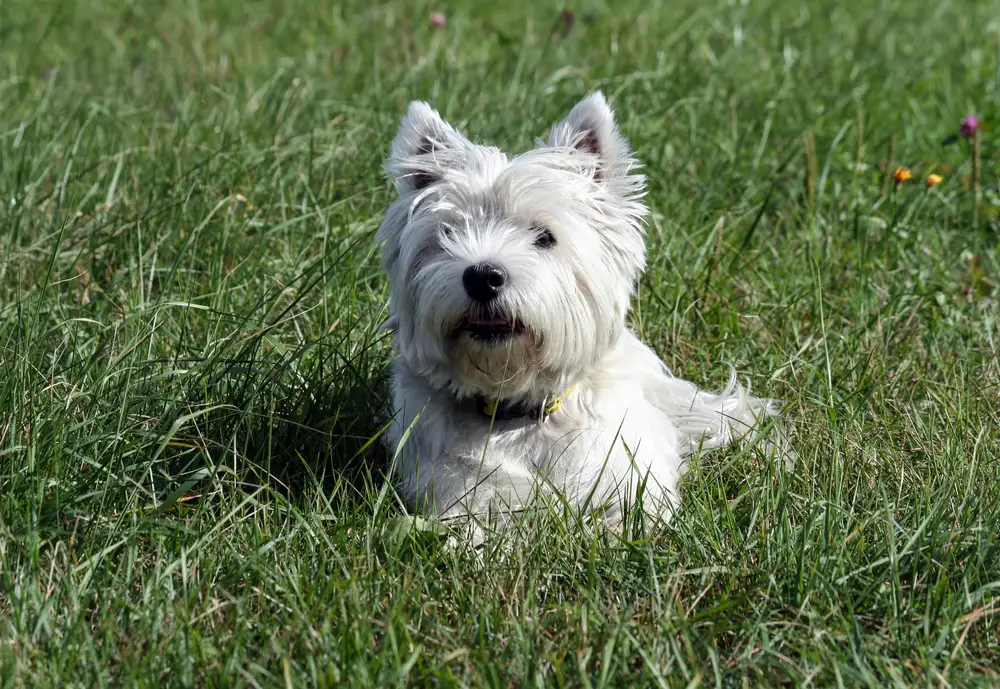 The expression of "A Dog is man's best friend" isn't alien to anyone. However, the simple expression becomes more relevant as one age. It is of no surprise that dogs become a natural companion for senior citizens.
Several studies have even shown relevant health benefits (both physically and mentally) for seniors petting dogs. However, not every breed of dog produces a positive environment for senior citizen. You wouldn't want a senior citizen to be around a violent breed of dog or even a hyperactive dog breed, would you?
Are Westies an Ideal Breed for Seniors?
West Highland White Terrier or simply Westie is one of the many dog breeds characterized by their small size (10-11″ in height and about 6.8-9.1 kg in weight). They also have a distinctive furry appearance and are considered friendly, intelligent, fairly active, and quick in learning.
Various studies have revealed that Westies are indeed one of the ideal breeds of dogs to pet for senior citizens. So, what are the contributing factors that make Westies an ideal pet for senior citizens?
Key Characteristics of Westies
There are several key features of the Westie Dog that make it a quintessential choice of dogs for senior citizens.
Size
As a senior citizen, is there anything more convenient than lightweight? The last thing you want is to feel like you are dragging a pile of rock every time you take your dog out for a walk.
One of the most common synonyms people associate with Westie is "tiny" or "little." They may not be microscopically small, but as mentioned previously, they are considerably small. This makes them an ideal companion to go out with almost everywhere.
Personality
First, and foremost, Westies are considered a highly friendly breed of dog for both children and senior citizens. Although they do not respond well to violent or forceful handling, that would be unethical on your part as well if you do so. In addition to that, Westies are extremely intelligent, playful, easy to handle and confident.
Some even consider Westie dogs to be full of themselves, but hey! When you're adorable, everything falls right into its place, right?. They are very fond of toys and foods as well, so it's practically very easy to keep them happy for the most part.
Sociability
The socializing aspect of the Westie is another of its key positive characteristics. In fact, they are considered as one of the most social-friendly breeds of dogs. They are usually friendly towards home visitors as well. They have a good tendency to bark, but they seldom bite. They blend in well with other beings of the same species whenever you take them out for a walk or a party.
However, Westies have their roots deep down within the hunting history. It would, therefore, not be the best idea to pet other small animals such as rabbits, hamster, ferret, etc., while you're petting a Westie.
Energy Level
Westies are, by nature, considered "highly energetic." Due to their small size and endearing physical appearance, Westies may not seem ideal to keep dangers out of the bay for senior citizens. However, Westies were inherently used for hunting purposes originally.
The trait has passed down the generations, and they still possess a significant trace of being extremely alert and energetic when it comes to sniffing out dangerous situations.
Maintenance
One of the key aspects of why Westies are an ideal choice of dog breed for seniors is due to their extremely low maintenance requirement. Some breeds of dogs such as Akita and Australian Shepherds have very high maintenance requirements both in terms of extensive exercise regime and food habit as well.
The Westie, on the other hand, require only moderate exercise regime, typically taking it for a walk twice a day. Their food requirement is also low as well. They typically only need ½ – 3/2 cup of good quality dry foods a day.
Health Benefits of Petting Dogs for Senior Citizens
Over the years, various studies have been conducted to understand the importance of pet companionship amongst older adults. One such study was conducted by "The Pets for the Elderly Foundation" charity organization and revealed compelling health benefits of petting dogs amongst senior citizens.
Excellent Mode of Exercise
Walking is considered one of the most effective and natural way of maintaining optimum health conditions. This is specifically true amongst older adults as their physical mobility starts declining. Dog walking has been proved to have a tremendous effect in lowering the body mass index, which ultimately means lesser visits to the doctor's office.
Reduction in Systolic Blood Pressure
A study conducted on 1,570 adults aged above 60 years showed that the level of systolic blood pressure was lower by about 3.34 mmHg amongst the group owning pet dogs. The number may not be the most astounding, but as Dr Ragavendra Baliga explains, even a reduction of 2mm in systolic blood pressure can decrease the chances of stroke by about 6% in older adults.
Improves the Heart Health
The inconsistent heart health is often one of the key elements of irregular health conditions amongst senior citizens. The American Heart Association has recently revealed that owning a pet can aid in reducing the risk of various heart-related medical conditions amongst senior adults.
Reduced Loneliness
It is a sad fact that senior citizens often find themselves alone and lonely. An idle mind and brain can affect them in the most adverse fashion and even trigger depression as well. A dog pet provides an ideal companionship and provides a mode of keeping themselves active and free from stress/ depression.
Provides a Sense of Responsibility and Purpose
Senior citizens often find themselves lost after their eventual retirement. Possessing a pet dog helps them to develop a regular routine to look forward to and also the sense of responsibility towards them as well.
Conclusion
It is evidently clear that Westies are one of the best breed of dogs to pet for senior citizens. The presence of the generous number of positive characteristics that the Wetsie possesses makes it an ideal choice to pet. The article covers everything you need to know why they are such a popular and logical choice amongst the older adults, and also the various proven health benefits of petting a dog.