Do you know where the nearest Westie rescue is around your home or business? Are you trying to find a place to volunteer because you love these feisty little dogs? If so, our extensive list of 32 Westie rescues will help you find the closest rescue so you can adopt or volunteer your time quickly and easily!
This nonprofit organization is entirely based on volunteers. The goal of this rescue is to find and place abandoned and unwanted purebred dogs in loving, forever homes. Originally opened in 1987, Seattle Purebred Dog Rescue strives to be a non-political charitable organization.
The organization finds purebred dogs from local shelters and from private individuals who are unable or unwilling to care for them, and the agency then refers potential adopters to the available purebred dogs. Before they adopt out a dog, they educate the people and the general public in the general care, selection, and training of the dogs they adopt.

This not-for-profit and private organization excels at providing breed-specific education and information to the public. They offer foster rehabilitation services in conjunction with their rescue services from terrier knowledgeable staff and volunteers. The rescues get training and life-saving medical care before they get placement.
There are more than 75 years of knowledge for the staff to draw on, and this organization is possibly the largest rescue for Westies on the West Coast. They partner with several companies and organizations to spread information about the Westie breed, and their mission is to give back to this breed.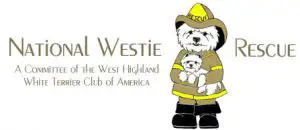 Since 1999, the National West Highland Terrier Rescue has been helping to rescue and rehome displaced and abandoned Westies. The goal of this organization is to promote, aid, and recognize the individual and regional rescue efforts that people deploy for this fierce and friendly dog breed.
They routinely partner with smaller regional clubs to provide assistance in their rescue efforts, or they help develop rescue organizations where none previously existed. They work with rescue coordinators to spread information about the breed, recruit rescue volunteers, and help promote responsible ownership among current Westie owners and breeders.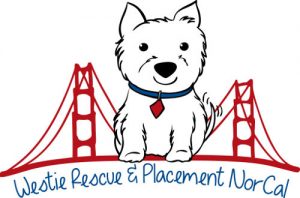 The organization Northern California is a purely volunteer-based rescue that has rescued abandoned, stray, or surrendered Westies since mid-2016. Their goal is to obtain any Westies that may be in local shelters to prevent euthanasia.
The organization strives to find all of the Westies they obtain forever and loving homes with families and individuals who have a good understanding of the breed. They also help Westie owners find and bring home their lost or stolen pets. Each dog receives a private foster with a program volunteer until they get forever homes.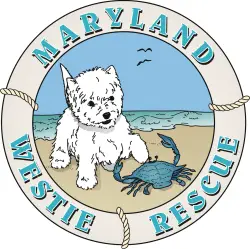 Since 2007, Maryland West Highland Terrier Rescue Inc. specializes in the adoption and rescue of Westies of both purebred and mixed lineage. They take in abandoned, stray, abused, neglected, and surrendered Westies from all over Maryland and work to place them in forever homes with loving families.
They're volunteer-based, and the rescue provides immediate veterinary care for each Westie they take in. They also provide foster care until the Westies get adopted, and they give proper nourishment, attention, and love for the Westies in their care to thrive. They strive to place the Westies in their care in appropriate and loving homes.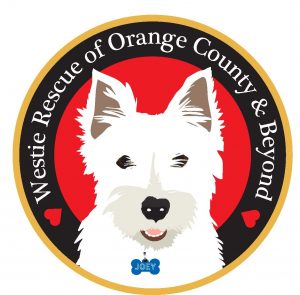 This non-profit corporation focuses exclusively on finding loving homes for abused, abandoned, neglected, or unwanted pets. They have an extensive screening process to ensure the Westies they adopt out are the perfect fit for the potential home with a background check, references, and a home visit.
Formed by Kay and Karen with over 25 years of rescue experience, they wanted a safe place to rehabilitate and rehome the Westies in their care. Along with specializing in behavior-challenged Westies, they also specialize in dogs with chronic health problems which would have difficulty finding homes.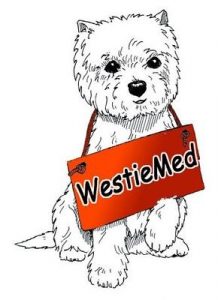 WestieMed is a volunteer-run non-profit organization. Everything for this organization comes from charitable donations, and they specialize in taking in Westies who have medical problems or illnesses ranging from mild to severe. Their target base is Westies that are in foster care or who have been adopted within six months from the organization.
Since 2000, WestieMed has been able to raise over $355,000 to help provide medical services and care for sick or injured Westies. The organization wants to help shelters, and private individuals care for their newly obtained or fostered Westies, and medical expenses include everything from routine care to chronic conditions.

This non-profit public charity provides several exclusive services to Westie owners and volunteers. They take in dogs who have complex medical issues, and they put a special emphasis on older dogs. Operating in New England, they provide foster and adoptions services to all six states in the area.
The North Atlantic West Highland Terrier Rescue features the Sprite Program that allows them to take dogs that are in need of hospice care or other long-term care. They support volunteers by offering free training webinars. You can also get owner training and coaching when you take in one of their dogs.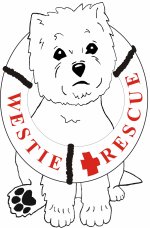 This program operates at the home base for individuals and reputable organizations who dedicate themselves to rescuing Westies. They allow people to surrender their dogs to a safe environment, or people can also report a dog in need to the organization.
If you need a local West Highland Terrier rescue to either surrender your dog or adopt, you can get a list by clicking on your state and searching from the organizations that pop up. The goal is to rescue Westies and other small dogs from unfavorable conditions and connect them to loving, forever homes.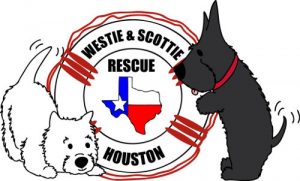 This Houston-based rescue organization focuses on Scotties and Westies as their two primary breeds. This donation-sponsored, volunteer-run, not-for-profit organization spans the greater Houston and southern Louisiana area, and they've been serving these areas since they opened their doors in 2001.
Once they rescue a dog, they provide all of the necessary medical care to help bring them back to health. They also focus on socializing the dogs in their care to make them good family pets, and then they work to find them loving homes. They foster all of their dogs in private homes, and they don't have a facility.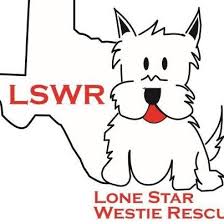 Long Star West Highland Terrier Rescue dedicates itself to providing rescue services for Westies no matter what medical conditions they have, their age, or their geographic location across Texas. They work in conjunction with other rescues and shelters to share information, coordinate rescues, and share resources.
They offer neuter and spay services to help prevent animal overpopulation, emergency veterinary services to help ensure their Westie's health, provide behavioral training, and provide rehabilitation services. The mission of the Lone Star West Highland Terrier Rescue is to rehabilitate and find homes for the Westies in their care throughout Texas.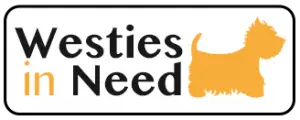 This registered not-for-profit organization is the largest rescue in Canada that is entirely made up of volunteers. They provide services and care for Westies that people surrender, from puppy mills, and from animal shelters that are in danger of being euthanized to prevent overcrowding.
They operate and offer their services based solely on donations and on the fundraising efforts of the volunteers. The money goes toward covering common medical costs including dental work, surgeries, blood tests, and ear infections as well as vaccinations and routine checkups. There is no facility, and the dogs go to foster homes until they find permanent placement.
The state of Arizona recognizes this organization as an official non-profit that dedicates itself to finding, rehabilitating, and rehoming Westies and other small dog breeds. They also offer educational resources that can help educate the public on the Westie breed.
This organization also stresses the importance of controlling the population by preventative spaying and neutering, the importance of good dental hygiene, and the importance of feeding their dog high-quality food. They vet each potential applicant to help ensure that the dog's personality and the home are a good fit before they adopt them out.
For the past 27 years, this non-profit has focused itself on rescuing and rehoming Westies in Colorado, Wyoming, and New Mexico. Originally founded by members of the West Highland White Terrier Club of Greater Denver, this is a purely volunteer-based organization that survives on donations and fundraising.
They have an extensive adoption process that involves filling out an application, waiting for a match with a potential candidate, passing a home check, and telling the organization why you want to adopt a Westie. You'll complete a short meet and greet before you can take your dog home, and the dog's welfare is the main priority.
This federally-recognized non-profit organization dedicates itself to improving the lives and welfare of homeless Westies, and they're a member of GuideStar. GuideStar is the online standard for accountability for non-profit organizations like this one. They focus exclusively on the dog's welfare during and after the adoption process.
They facilitate for the rescue and rehabilitation of surrendered, abused, stray, neglected, and abandoned Westies and mixed-breed Westies who have Westie characteristics. Each dog gets a thorough check that includes their temperament, health, and needs before they match them with potential adopters to help ensure success on all sides.
The Oklahoma West Highland Terrier Rescue dedicates time and resources to rescuing and rehoming Westies, Cairn Terriers, and Scotties. All expense coverage comes from donations or private funding, and the organization comes completely staffed by volunteers. They also network with several other reputable organizations to coordinate rescue and placement.
Each dog this organization helps receives transportation to and placement in foster homes, an examination by a veterinarian, injury treatment, vaccinations, neutering and spay surgery, and treatment for any illnesses. Once the dogs make it through this process, the organization will start matching them with permanent homes.

Since 1999, the West Highland Terrier Rescue of Missouri has helped Westies out of less than ideal situations and helped them find their forever homes. Their mission is to prevent and eliminate abuse, cruelty, or neglect of the Westie breed by removing them from such situations and placing them in safe homes.
Every person who works for this organization volunteers their time, and this non-profit runs exclusively on proceeds it earns from fundraising and donations. They provide all of the medical care the dogs need to transition into happy and healthy homes when its time for adoption.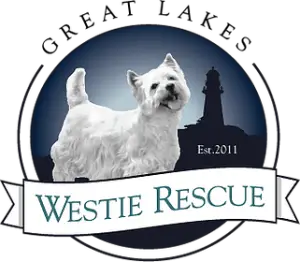 This organization strives to offer services and various rescue activities that help Westies in auctions, breeding facilities, shelters, homelessness, neglect, or who have owner surrenders. They work with various reputable partners to offer services that help get the Westies in their care ready for adoption.
This organization picks up and transports the dogs, provides evaluations and veterinary services, fosters, trains, and rehabilitates Westies, and solicits adoption and permanent homes. Additionally, they're also very active in the local communities spreading awareness of this breed, educational materials, and stressing the importance of spay and neutering to prevent overpopulation.
This non-profit is fully licensed to rescue, foster, and adopt Westies throughout the state. Each staff member works solely on a volunteer basis, and this ensures that all of the donations go to helping Westies in need. They operate in Wisconsin, northern Illinois, and eastern Minnesota.
Once a dog comes to this organization, they go to a foster family. The dog will then receive a full veterinary workup and examination, vaccinations, teeth cleaning, and spaying or neutering. They create a profile of the dog's needs and temperament, and they then work to match the dog with a forever home.

Focusing on homeless Westies throughout the state of Michigan, this non-profit's goal is to be a safety net for these dogs who don't have anyone to stand behind them. They use a foster system, and they don't have a permanent facility that they foster dogs in.
This organization supplies all of the emotional, behavioral, and medical care the dogs they take in need, and they work to find homes for the dogs they deem safely adoptable. They'll humanely euthanize any dogs that are unsafe or too sick to have a good quality of life, and they spay or neuter all of the dogs that come to them.

Established in 2007, the West Highland Terrier Rescue of Tennessee has a staff that brings over 20 years of rescue experience to each dog they help. The entire staff is volunteers who donate their resources, time, and skills to helping rescue, foster, and rehabilitate Westies in need.
They take dogs from auctions, puppy mills, abuse or neglect situations, shelters, strays, and from owner relinquishment. Each dog gets immediate veterinary attention and care including spaying or neutering before foster home placement. They have an extensive application process in place to match their dogs to potential applicants that includes home visits and meet and greets.
Since the 1960s, this rescue club has worked tirelessly to help Westies all over Ohio by exclusively protecting and preserving the Westie breed. This volunteer organization has roughly 100 members who donate their skills, time, and resources to helping rescue and rehabilitate Westies in need to help them find permanent homes.
Each rescue gets a thorough veterinarian examination, heartworm testing, and treatment, and spayed or neutered before adoption. Also, the temperament and behavior of each dog receives a careful evaluation to ensure that the dog goes to a well-matched home. They offer bi-monthly informational and educational meetings as well.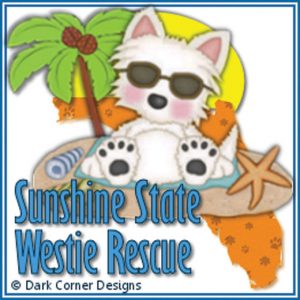 Active for more than 15 years, the Sunshine State West Highland Terrier Rescue operates all over Florida. This volunteer-run organization is a non-profit entity that dedicates itself to providing veterinary services to at-need Westies. Each dog goes to a volunteer foster home to help with the rehabilitation process.
Additionally, each dog receives a full veterinary workup that includes dental, an examination, vaccinations, spaying, neutering, and any long-term health issues get documented and addressed. They do ask for a tax-deductible donation at the time of adoption ranging between $200 to $500, but this helps to cover the healthcare costs of other rescues.

Founded in 2011 with the mission to rescue Westies in need, the New England Rescue Inc focuses on removing dogs from puppy mills and other horrific conditions. They rescue Westies, Cairn Terriers, Scottish Terriers, and other small dogs from puppy mills.
Every penny of their donations and fundraising money goes to covering the medical expenses of the dogs they care for, and they're entirely run with volunteers who dedicate their time and resources. They also work to rescue "problem dogs" from shelters and rehabilitate their behavioral issues before finding them permanent homes.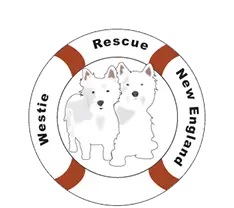 This not-for-profit works to help ensure the health and wellness of all Westies in the New England area. They've made it their mission to prevent neglect, cruelty, and abuse of this breed, and they provide a variety of services to each dog they rescue.
All dogs that come to this non-profit get full veterinary care and rehabilitation services that help to address any behavioral or health issues the dog may have before transitioning them to foster families. After they make a good match with a potential adopter, they screen them to ensure compatibility and perform a home check before adopting out the dog.
Dedicated to finding a home for homeless Westies and rehabilitating needy Westies, the Carolina West Highland Terrier Rescue is a strictly non-profit organization. They serve both South Carolina and North Carolina as well as the surrounding areas to help Westies get the medical care they need and find loving homes.
Founded around 2011 by Westie lovers, they adopted "Just get the dog" for their motto and built this non-profit using their own money, time, and resources. Today, the non-profit survives on donations and a staff of dedicated volunteers who help bring Westies in and screen potential adopters.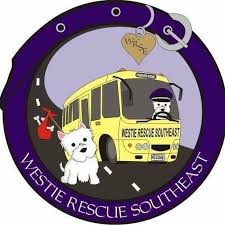 West Highland Terrier Rescue SouthEast is a network of dedicated dog lovers who volunteer their skills, time, and resources to take Westies from abusive or neglectful situations and help rehabilitate them until they're ready for their new home. Every donation and fundraising effort goes straight to medical expense coverage.
The organization has a set of foster families who work with the dogs they take in to socialize them and shower them with love. Once the dog is ready, they start screening potential adopters until they find a great match for the dog's needs and temperament.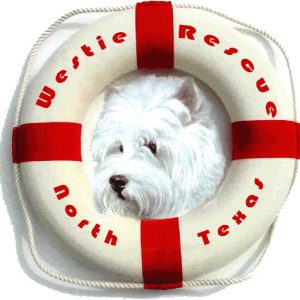 This organization exists solely to help rehabilitate and re-home neglected, abandoned, abused, and homeless Westies throughout northern Texas. The directors and staff are all volunteers who donate their time and efforts to the organization's mission, and all money raised goes to cover medical and rehabilitation expenses.
Each dog that comes to this rescue medical treatment, care, love, and attention they need until they can find them a permanent home. Additionally, this organization works to educate the public on the importance of spaying or neutering your dogs, the cruelty of puppy mills, and the importance of responsible dog ownership.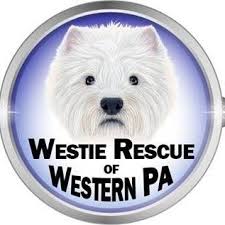 This rescue works tirelessly to take dogs from abusive or neglectful situations and place them in loving, permanent homes. They cover western Pennsylvania and western New York primarily, but they also partner with various Westie rescues and non-profits that work all over the United States.
The volunteers of this non-profit bring over 10 years of rescue experience and skills to each dog they encounter, and they take dogs in all conditions from perfect health to dogs with long-term issues. They rely entirely on donations from the public to continue with their rescue efforts.
Inspired by their first Westie named Lacy in 1990, this rescue dedicates itself to the protection, care, and placement of both Westies and Scotties in the Midwest. They take dogs from shelters, strays, or from abusive or neglectful situations and work to rehabilitate them.
This rescue is also passionate about spreading breed information and education to people considering adopting a Scottie or Westie, and they rely on volunteers and donations to keep rescuing more dogs. Each dog receives the veterinarian care they need and any rehabilitation they need before being placed for adoption.

This society is a completely not-for-profit entity that dedicates time and resources to taking on Westies who have a unique set of needs or who come from a unique background. They work hard to match these unique needs to any potential adopters to give the dog the best chance for a forever home.
Every dog receives medical care before adoption, and this includes spaying and neutering services. There is an adoption fee, and this fee will fluctuate based on the dog's age and health. This fee goes to pay the medical and rehabilitation expenses the organization incurs.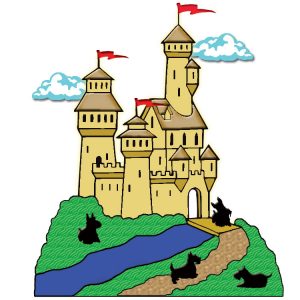 For over a decade, this rescue has worked to help Scotties in need all over the United States. It is a purely volunteer-based organization that doesn't have any ties to any other entity or organization or breed-specific club.
You can find a branch of this rescue in every state, and they work to take Scotties from situations involving neglect, abuse, or surrenders and give them loving homes. Each dog is brought up to date on any medical issues, spayed or neutered, and rehabilitated for any behavioral issues before adoption.
This list of 32 Westie rescue organizations can help you find an entity to adopt from, volunteer at, or surrender your dog to a safe place. You can check them by area to find the one closest to you, and you can make a difference in a Westie's life today!